Modern-Day Trust
The nature of ACEST grants has changed over the years as the size, shape and deployment of the Armed Forces has evolved and to take account of the many advances in technology.
Within the experience of current Trustees, most grants have been secular in nature, with some exceptions such as kneelers for Blandford Garrison Church, sanctuary improvements for the chapel in HMS Sultan, repairs to churches at Worthy Down, Thorney Island and Minley Manor garrisons, and for exterior lights and reredos altar panels for the Royal Garrison Church, Aldershot.
Latterly grants have been made for refurbishment of junior rank clubs, community centres and crèches, for sports and fitness equipment and for electronic equipment enabling contact between families at home and Servicemen/women overseas.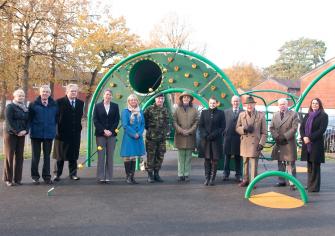 Where Trust funds have been available grants have been made to projects helping serving and ex-service personnel for all armed forces, such as Royal Star & Garter Home, Richmond, and Blind Veterans UK in view of their strong support of ex-Servicemen and women.
Recently, the Trustees have been pleased to support the creation of a therapeutic garden and a vegetable garden for Combat Stress at their treatment centre in Leatherhead.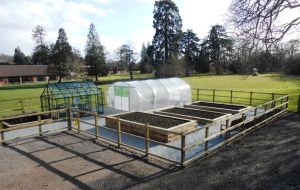 A grant was also approved toward the renovation of the much loved Sandes Centre in Pirbright, which was re-opened in July 2013.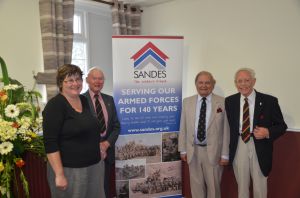 The Trust has also contributed towards building 'The Cribb' at Mike Jackson House, through the Church Housing Trust, which was opened in 2013.
In addition, the Trustees have contributed towards the refurbishment of the bathroom blocks and the bed replacement scheme at Queen Alexandra Hospital Home (QAHH) in Worthing. During 2014, the Trustees have also been pleased to support the QAHH with the purchase of a pressure map to allow correct fitting and alignment of users with their wheelchairs.
The Trust was pleased to be able to support the funding of the nurses station at the Blind Veterans UK's Brighton Centre which provides ex-Service men and women with the tailored services and lifelong support they need to discover life beyond sight loss.