Applying for a Grant
The Trustees meet quarterly to consider grant applications in January, April, July and October.

The Trust does not accept grant applications from individuals.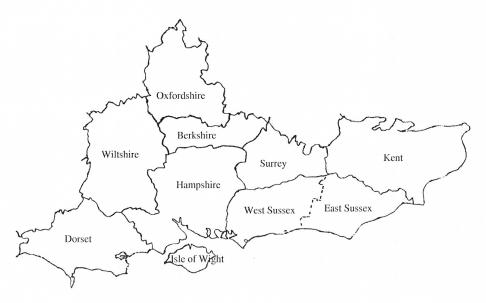 Grant requests from the Armed Forces must be from Units within the area of benefit shown above and presented on the Trust's application form, which may be downloaded from this web-site in PDF or Word Format (see link below). The application must be signed and supported by an Anglican Chaplain and the Commanding Officer.
All applications from Army units in the area of benefit must be submitted through HQ Regional Command following the process in ACSO 3206. The POC is Mr Richard Dockerty, SO2 Welfare Funds, HQ RC. 01252 787653 / 94222 7653.


Applications from RN and RAF establishments within ACEST's area of benefit, are to be approved by the Anglican chaplain and Station Commander or equivalent, and may be sent directly to: The Clerk, ACEST, 12 New Odiham Road, Alton, Hampshire GU34 1QD.
Charities with strong Service links within the same area should first enquire of the Clerk regarding possible eligibility before submitting an ACEST application.

Grant requests from non-Service organisations may be presented using the Trust application form or by a formal letter of application sent to The Clerk as above.

All applications must clearly explain the amount of funds required and the benefit to be achieved upon completion of the project. The Trustees may pledge funds towards larger projects, but will normally require confirmation that the project will be going ahead before ACEST funds are released.

The Trustees will not agree to fund ongoing running or maintenance costs.

If you have any questions regarding a grant application, please contact the Clerk.

Completed grant requests must be passed to the Clerk by the last day of December, March, June & September to be considered at the next Trustees' meeting. Requests received after this date may not be considered until the following meeting.
Download Application Form - Service (doc)
Download Application Form - Service (PDF)

Download Application Form - Chaplaincy Route (doc)